Roses are red, violets are blue,
Eat them both, they're
healthy for you!
Enjoy flowers for their beautiful colors, their soothing
scents, and their health benefits. Make sure all flowers come from respectable,
organic farms. Otherwise, they are not safe to eat. If you can, grow your own!
Adding it to soups, salad or using them in sauces, desserts will not only give you some eye candy but will also add a punch of flavor, aroma and beneficial nutrients!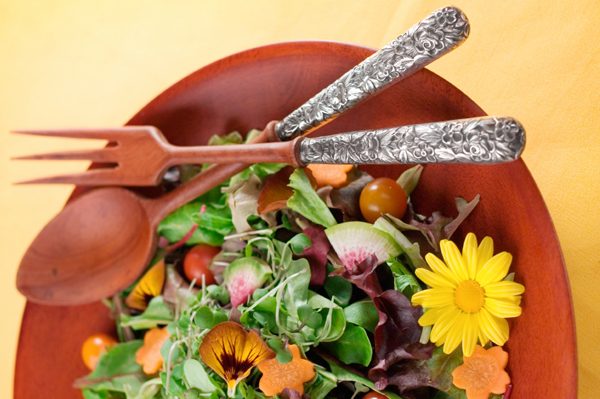 [
image source
]
Here are a few of the most popular edible flowers and how they will improve
your health:
Dandelions: